2011.03.14 Monday
Ian's Sporty
Splash guard is rivetted back to the fender. It doesn't look mutch but it has its own purpose.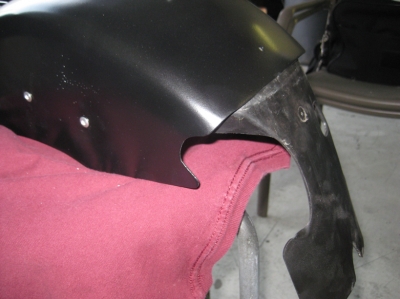 Hooks are for skate board.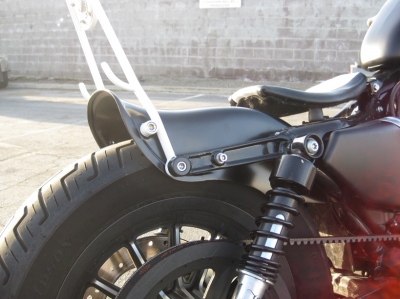 We mounted tail light under the license plate.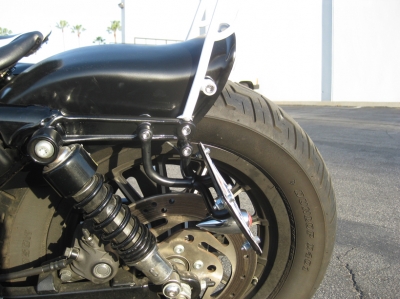 Shop logo in the middle.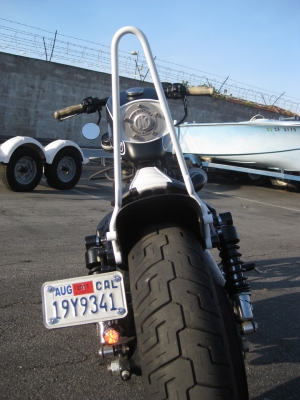 Modified Chopper Dave air cleaner!
Here is his awsome air cleaner.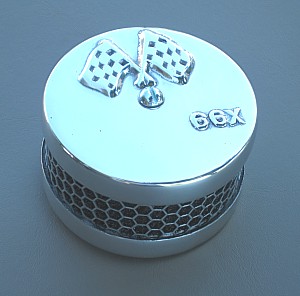 Awesommer!! Good guy's bike.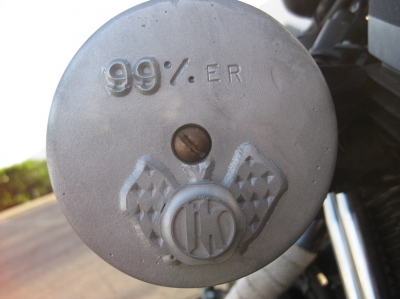 Ian the 99%ER!!