2011.03.10 Thursday
Mike's Softail
It was smoking like a chimunee from front cylinder. So let's check it out!
又マイクのバイクです、前回はイグニッション、今回はフロントから煙吐きまくっています。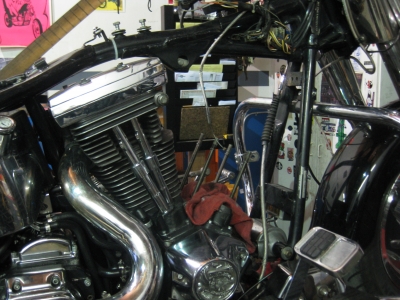 End of front exhaust pipe. Nice and wet.....
ズルっと濡れております。。。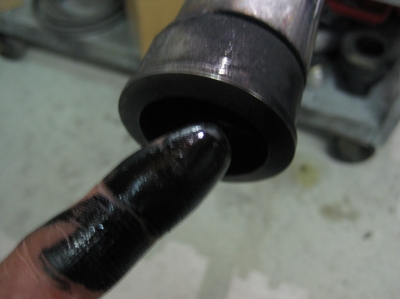 Cylinder head seemed OK, it's time to check out the Clearance between pistons and cylinders.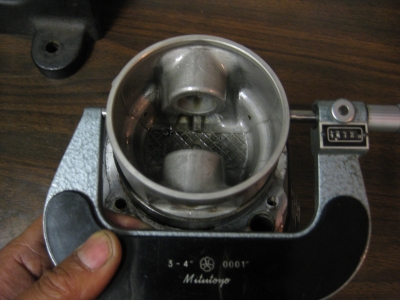 ヘッドは見た目問題無さそうだったので、とりあえずピストンクリアランスでも計ってみましょう。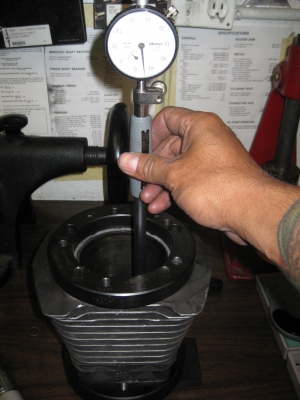 Service limit is .0053, so its not the problem. So it might be burinig return oil through the head casket?? It didn't look that bad...May be piston ring direction??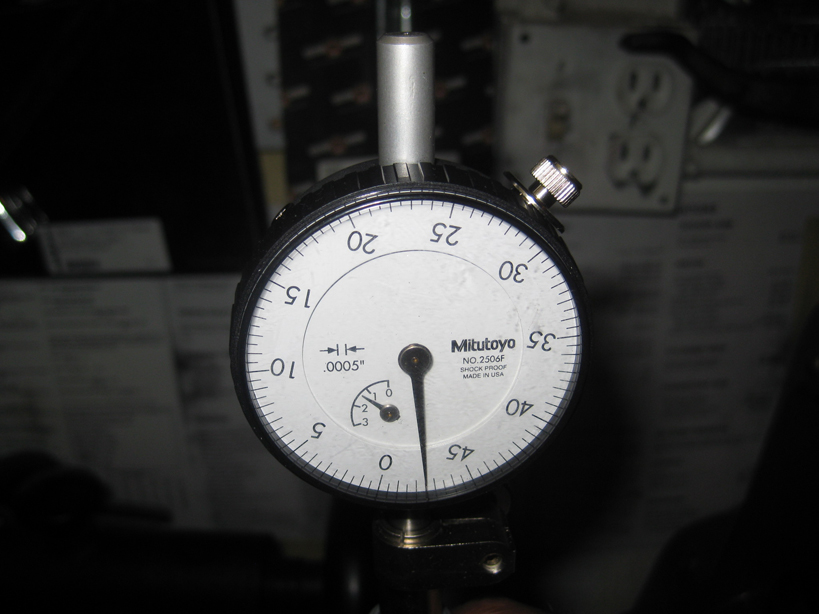 .0025"サービスリミットの半分以下。これじゃない様です、ヘッドガスケットからリターンオイル吸ってるのでしょうか?ringが逆さまって事は無いよね??