2011.03.06 Sunday
Ian's Sporty 2
Now the fender is mounted to the frame and there are bungs for sissy bars.
こんな感じになりました。後方に見えるバングはシシーバー取り付けようです。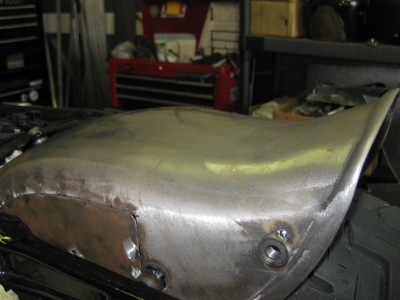 Also, we can't forget about licence plate and tail light.... This bike came with Filp-Out plate and bigger tail light.
テールライトとライセンスプレートのマウントもフレームにボルトーオンです。テールライトも小さめに。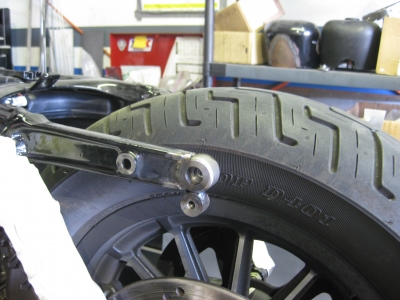 Sissy bars are being welded. Hopefully the fit??
シシーバーの溶接を仕上げます。ひずまない事を願いながら。。。。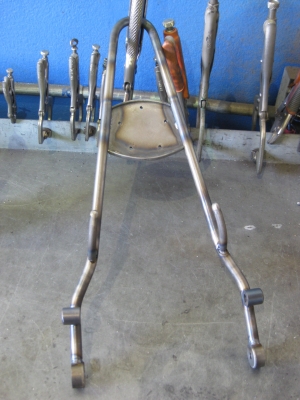 And licence bracket too...
ライセンスプレートも同様。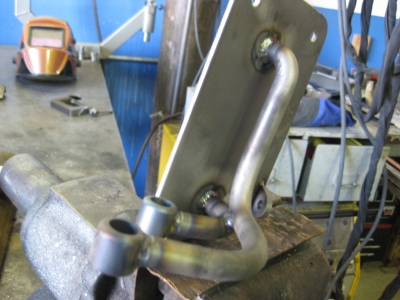 Making sure they all fit after being welded.
Left side view.
こんな感じに仕上がりました。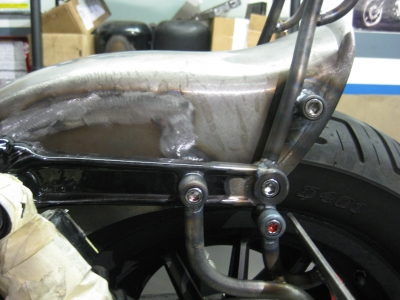 right side view.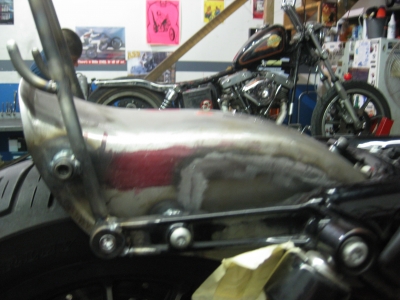 And rear view.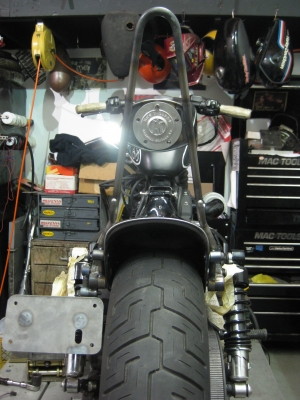 They all fit good. Now its ready for paint.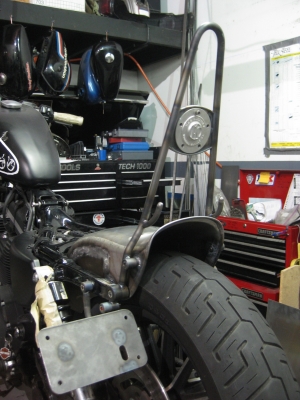 ほぼ完成!後は塗装です。