2011.03.05 Saturday
Ian's Sporty
2010 XL 883 came in for service work, some repair and sissy bars.
2010 XL 883が修理、点検、シシーバー製作の為入庫しました。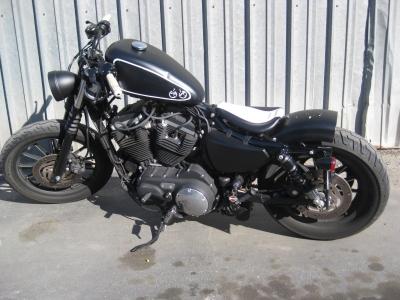 The service work and repair was pice of cake. Now we need to fabricate some sissy bars. Ian just wanted us to make sissy bars but take a close look...
修理、点検をとりあえずチャチャッと済ませ、シシーバーに取り掛かります。
『簡単で良いから、お任せで作ってよ!』って Ianは言うけど。。。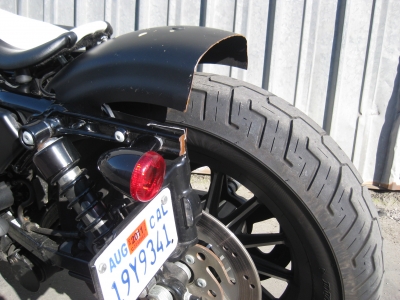 It's a cool chop job alright, but she needs some love just like every body else.
彼の男らしいチョップジョブ!!ではありますが、正直これどうしましょ??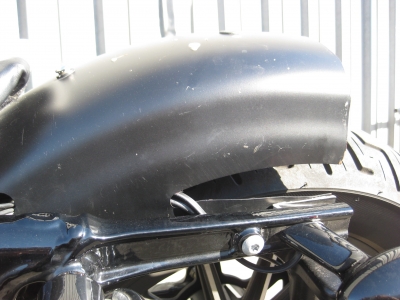 Ouch!!
ザックリ逝ってます!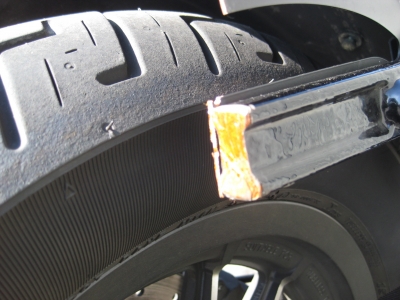 I tried REALLY hard to be in love with this chopped stock fender, but it looked too sad.... So we started off from scratch by fabricating rear fender. Since this bike has a pretty fat tire, we chosed to use a fat bob fender.
どうにかしてこのストックフェンダーをセーブ出来ないか? 頑張って自分にカッコいいって思わせようとしましたが。。あまりにも悲しすぎる醜いフェンダー。。。フェンダーから作り直しです。タイアも太いんでファットボブをベースに頑張ります!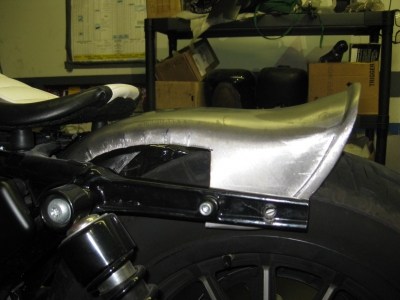 To match the conture of the tire, we shrank the crap out of the side after cutting sections out.
タイアとのラインを合わせるため、サイドを切り抜きシュリンクしまくります!!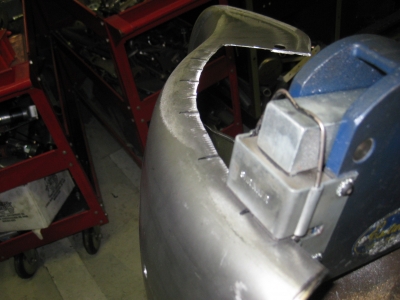 At this point I started to realize that we are getting into deep shit as usual.....
ここらで気が付きます。『あ〜、何で始めちゃったんだろう、こんな事。。。』 いつもの事ですが。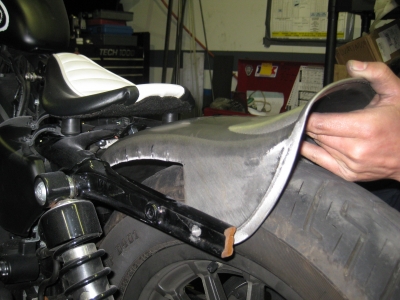 But it will look good when it's all done!! I hope....
でも仕上がりは全然かっこ良くなると思うので??