2011.02.20 Sunday
Pink Sissy bars
We made sissy bars yesterday. When I am working on the stuff, I always thinking of the owner. That made me paint sissy bars pink.
昨日シシーバーを作りました。もちろん物作りをする時にはオーナーの喜ぶ顔を思い浮かべます。その気持ちが、私にピンクのスプレー缶を持たせました。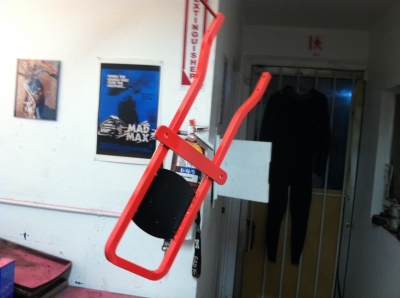 I painted black in the middle to give it an accent. Not bad for rattle can paint job. The picture makes it look kind of orangish but actually they are pretty bright pink! We mounted our brass HK logo in the middle.
アクセントをつける為、真ん中を黒にしてブラスのHog Killersロゴを取り付けます。本来はツインカム用のポイントカバーなのですが、バッチリです!!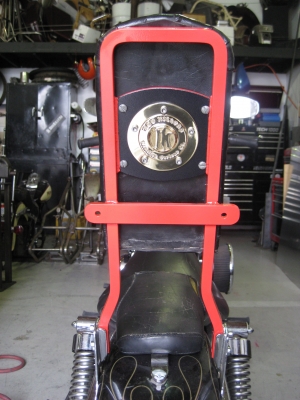 It's done!!! And I was thinking what if he didn't like it...... But its kind of late. Maybe I shouldn't have painted 1:00 in the morning. I wasn't thinking it right. Oh well I can always paint them or chrome them.
いざ仕上がってみて、やはりピンクはやりすぎたかなと......夜の1時にペイントしたのが悪かったのでしょうか??まあ今更あがいてもしょうがありません、後で黒に塗るなり、クロームにするなりどうにでもなります。
He showed up today and as son as I saw him. I shouldn't have worried whether he likes them or not.
オーナーがバイクを引き取りに来ました!彼を見た瞬間に分かりました。無駄な心配だったなと.....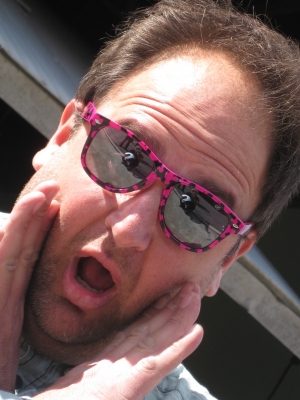 This is JJ!! His glasses are even more pink then sissy bars!! He may not look like a hard core tough biker, but he sure doesn't give a shit about what you think!! I think that's what being different is all about!!
オーナー のJJ。彼のサングラスの縁の方がもっとピンクでした。一般的に言うハードコアバイカーではありませんが、彼こそが、本当の自由人であり、全く他人の意見など聞く耳持っていません!!その生き方、かなりコイツカッコいいっす!!『俺は人と違うんだ!』とか言いながら同じ格好した仲間とつるんで粋がっている自称バイカーの輩に爪のあかでも煎じてのんで頂きたい所です。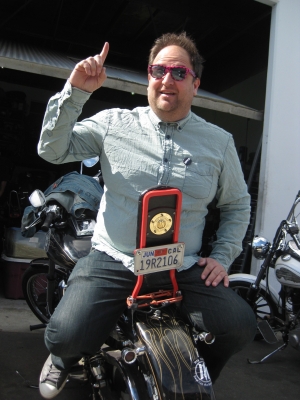 He was so stoked!!!!
大喜びのJJ!!!