2011.02.20 Sunday
Dan's Pan Gas Tank 2
This is the way they used to repair leaks on the gastank.
I hate these ugly brazing...
ガソリンが漏れてたのでしょうか?こんなブレーズにての修理がしてあります。最悪です。。。 一気にテンション下がります。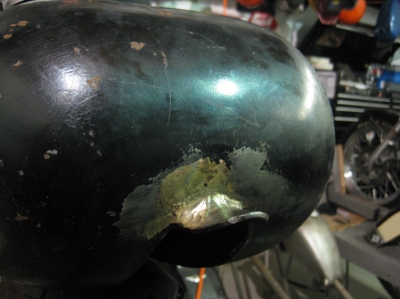 We don't event want to see it any more so we cut it out. Say "bye bye" to this shit.
さっさと切り取って捨てましょう。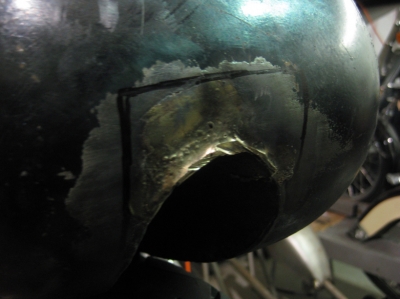 Of couse the inside of the tank was so rusty....
当然中は錆びだらけ....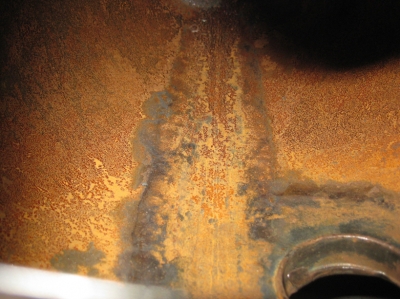 Sand blasted and looks good!
ブラスト充てると同じ物だとは思えない位の変わり様です!!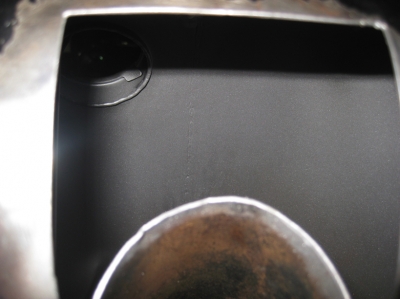 Ok time to go home....
今日はこれでおしまいです。