2011.02.14 Monday
Dan's Pan Gas Tank
Dan stopped by and dropped off his frame and a gastank.
Danがフレームとタンクを持ってきました。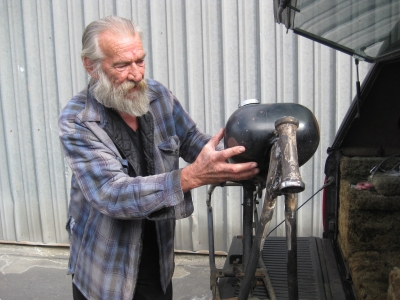 The frame looks like its been around quite a bit just like the owner!
オーナーと同じ位修羅場をくぐっていそうなフレームです。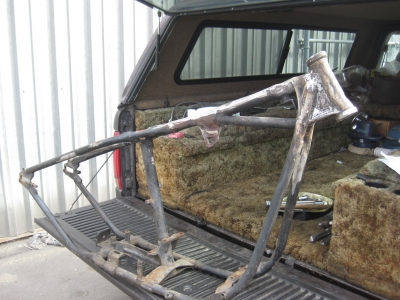 He showed me how he wants the tank mounted.
細かくタンクのマウントの仕方を指定してお帰りになられました。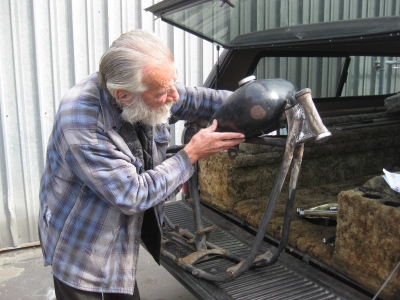 He is a great friend of ours. Super duper cool biker guy!!!
この近所で生まれ育ち、60's 70'sのバイクシーンをリアルに体験して来た。私の尊敬している大切な友人の一人です。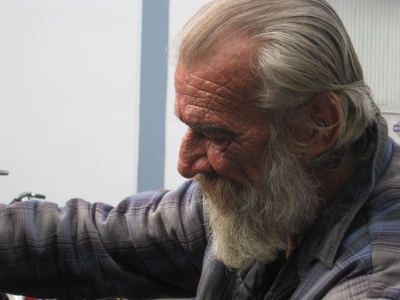 He just sold his softail but he got the motor and transmission already for this Panhead. We can't wait to see him riding again!
最近ソフテイルを売りましたが、このパンのプロジェクトはエンジンもミッションも揃っています。今年の夏迄には仕上げましょ!! 又一緒に走りに行けるのが楽しみでしょうがありません!!!