2011.02.16 Wednesday
SINGLE DOWNTUBE FRAME
Here are some pictures of the frame we are working on. Single downtube neck and rear axle plates are from Hardtail chopper. http://www.hardtailchoppers.com/ Thanks to John over at Hardtail choppers always!!
さてフレームの製作です。エンジンばかりやっていてもしょうがありません。今回はシングルダウンチューブで小振りのフレームです。今回も Hardtail choppers のキャストを使います。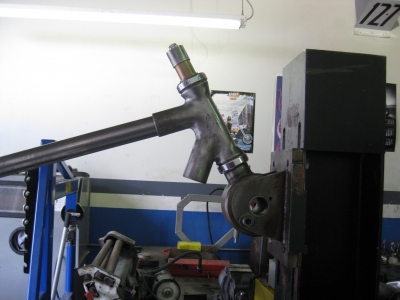 Since last frame we built sit higher than how we wanted, we decided to raise rear axle plate 2" this time. This way the frame sits lower.
前回のフレームの車高もふまえ今回は車高を下げるため、アクセルプレートを2インチ上にマウントです。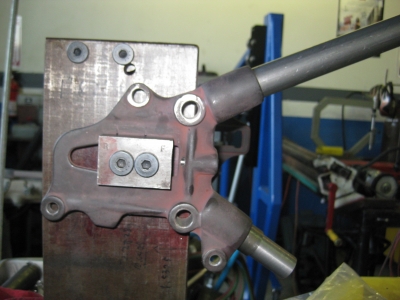 Of couse you change one thing, some issue appears!! That's how it goes.... Now tubing from axle plate shoots out too high!!
当然1箇所を変更して他はそのままって訳にはいきません。チュービングがナチの敬礼の様にしっかり右斜め上に!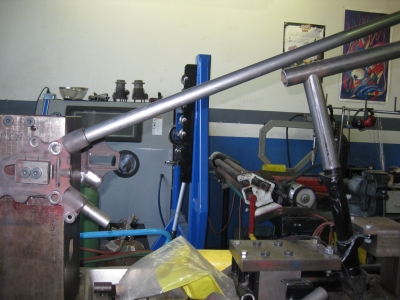 So the axle plates are tilted 4 degrees and now looking pretty good!
という事で、4度ほどアクスルプレートを傾ける事にしました。この微妙な角度でだいぶ変わってきます。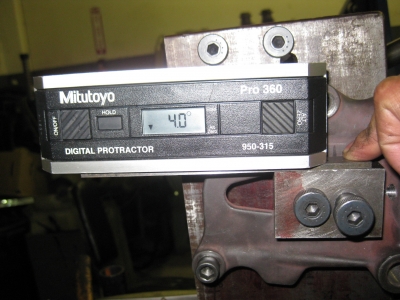 Tubings flow better too. We will be using longer fork tubes so front of the frame sits higher. That will make rear axle plate look even to the ground or tilted other way.
フレームのチュービングの流れも自然です。フォークも長い物をつけるのでこの4度の傾きも最終的には路面と平行、又は前上がりになる予定。予定は未定ですが。。。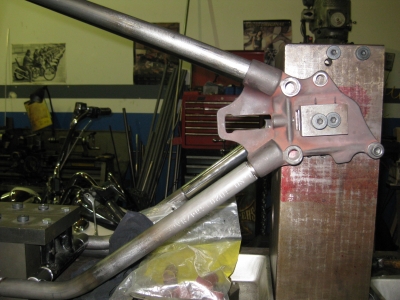 I know you want it!
かなりカッコいいんじゃないでしょうか??!!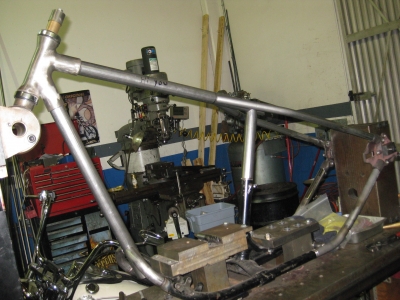 コメント

ホイールを探しています7j-15 139.7-5h dodge ram van


takashi sasada
2011.02.20 Sunday 15:12
コメントする