2011.02.03 Thursday
MOTOR-MOUNT FOR STAN'S AIRPLANE
My neighbor Stan dropped off the motor-mount for his airplane which he is building.
He is hot rodding the motor from 120hp to 160hp! The motor-mount needs to be reinforced.
近所の Stanのおじさんが飛行機のモーターマウントを持って現れました。 何でもエンジンの出力を120hpから160hp迄引き上げるとの事!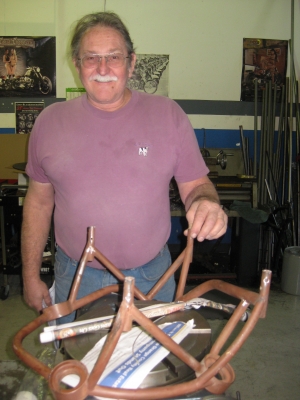 We will fabricate 2 more tubings on it, so it won't flex from the bigger torque.
2つのチュービングを追加しての補強です。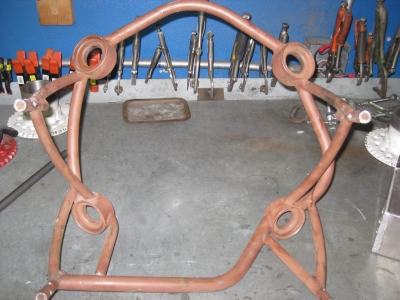 Side view
これで大きなトルクによるよじれも防げます!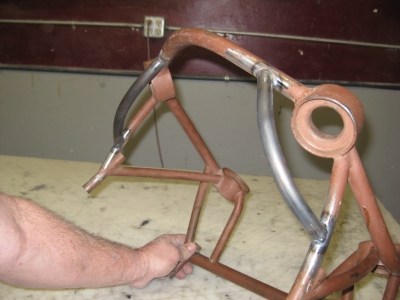 Front View.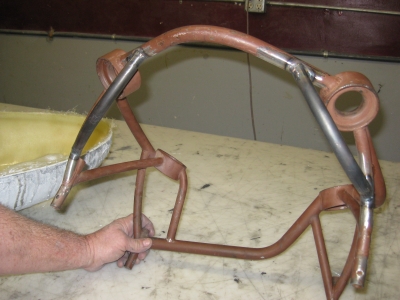 Happy Stan.
満足げな笑顔?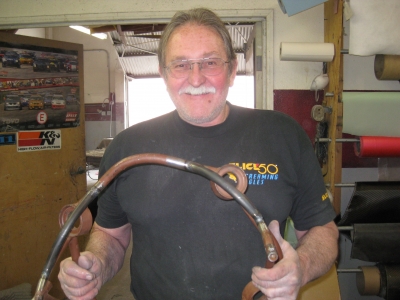 His shop is:
BENCHMARK COMPOSITES
12024 D Centralia St Hawaiian Gardens CA 90716
(562) 860-7769
www.benchmarkcomposites.com
彼のお店はうちの2つ隣。