2011.01.28 Friday
1968 CH CHOPPER
Motor is back from polisher.
さてエンジンケース等がポリッシュから上がって来ました。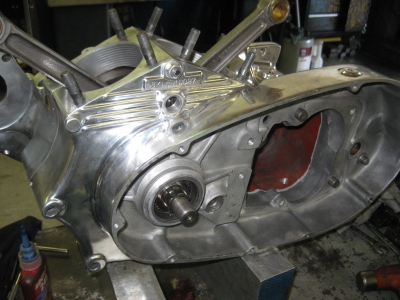 I wasn't sure if I wanted to polish them or not but they came out great!
実は、ポリッシュするべきか結構迷ったのですが、やって正解。
Now it's ready to go in the frame. We will assemble top end in the frame. One thing about sporty, it's so heavy....
さてとりあえずの作業はここ迄、腰上はフレームに載せてから。
もっと軽ければ良いんだけど。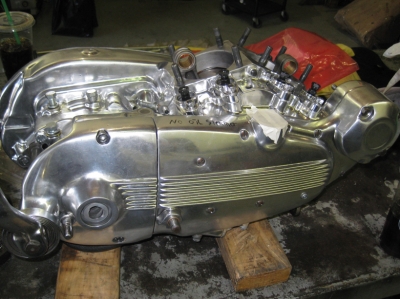 Chrome parts came back as well.
それからクロームの部品も戻ってきました。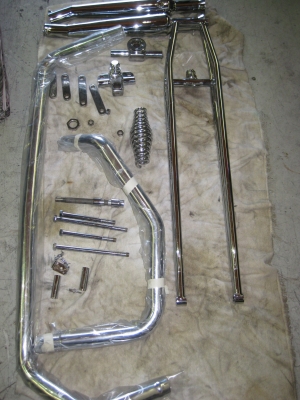 ペイントがまだ........